JGB Cranes overcome many Challenging Tasks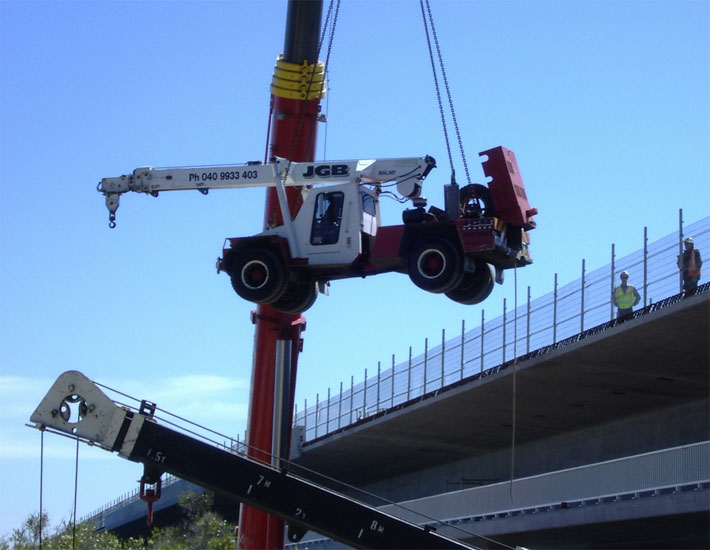 Here we are working with Leighton Contractors with the Mt Henry Bridge Duplication.
A crane was needed on the newly constructed bridge. But the bridge was not connected to any roads.
The Solution?
Easy! All of our cranes have lift points to enable us to lift the crane with another crane! A simple rigging exercise, lifting a Franna crane weighing in excess of 17 tonne.