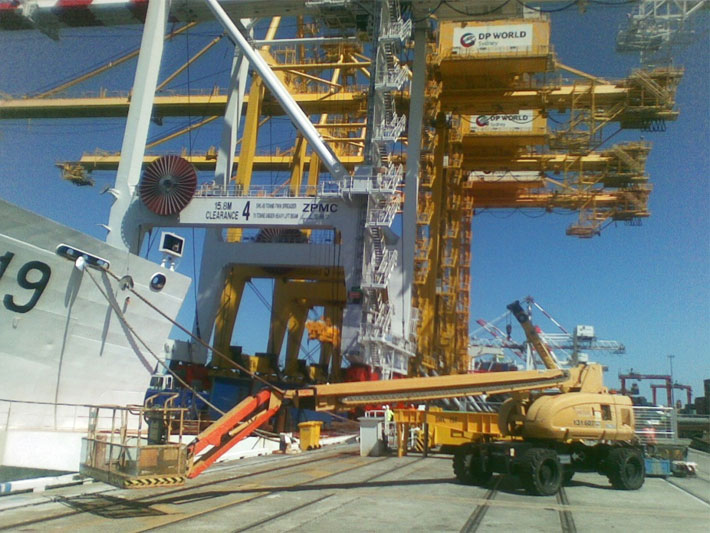 JGB Cranes supplied cranes and riggers to DP World at North Fremantle Port. DP World is a leader in international marine terminal operations and logistics. It operates more than 60 terminals in six continents.The company has expansions in different countries, reaching various companies in need of their service. DP World specialises in container handling, providing solutions to many businesses across the globe.
The company tapped the services of JGB Cranes to unload one of the big new container cranes. Arriving by ship from China, the cranes were huge and required a number of other cranes for the unloading. JGB had to work around the clock over Easter 2010 to ensure the ship could carry on to Adelaide and to unload the second crane on time.
It is an honour for us to work with such a renowned company and to be chosen for the project. This is one proof that JGB is one of the most trusted when it comes to crane hire in North Fremantle Port.