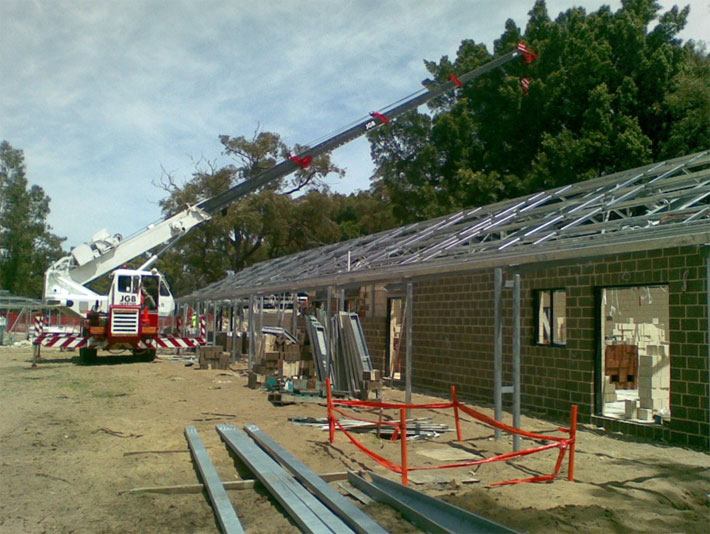 Building The Education Revolution. JGB Cranes were heavily involved in the BER works.
Supplying various cranes to builders to upgrade our education facilities. Working from Two Rocks to Mandurah. Work included; lifting heavy building supplies, lifting & positioning roofing trusses, steel beams and columns.
JGB Cranes are the Prefered supplier to John Holland Construction and Jaxon Construction, 2 of the main construction companys involved in the BER projects.